Founded in 2012, Cleveland Vegan began its operation as solely a catering company.
Laura Ross & Justin Gorski, founders of Cleveland Vegan never imagined their little catering company to grow into what is today. With over 30 staff and growing, what makes their food, service & experience exceptional is the incredible team behind it all.
Learn more about their culinary, operations and management team below:
❈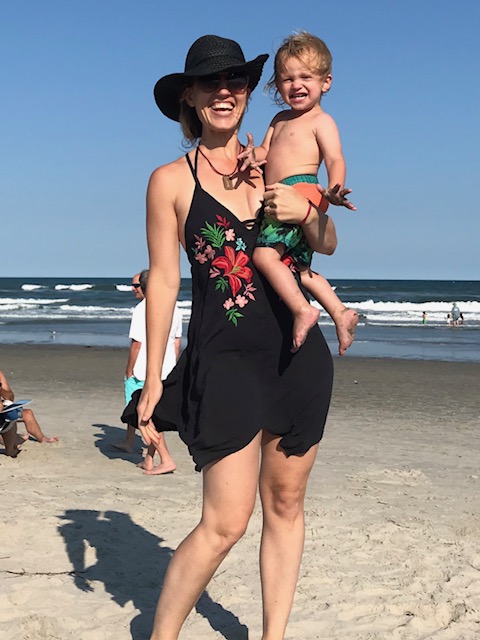 OWNER
Laura Ross brings a diverse background to her work with Cleveland Vegan. She has been sharing the beautiful practice of yoga/meditation since 2005 and currently teaches at Inner Bliss Yoga Studio. Her work before taking over the management and operations of Cleveland Vegan was in the social work field where she coordinated the Volunteer program at a local domestic violence organization.
Outside of working closely with the management team at Cleveland Vegan, Laura is joyfully involved with Eli, Simone & Hugo, her 3 beautiful children. She loves to read, travel and eat vegan food. She meditates daily and attributes her spiritual practice and plant-based diet to the reason she is able to manage the demands of her schedule. She is a strong advocate for veganism and is thrilled to offer an accessible way of eating for so many.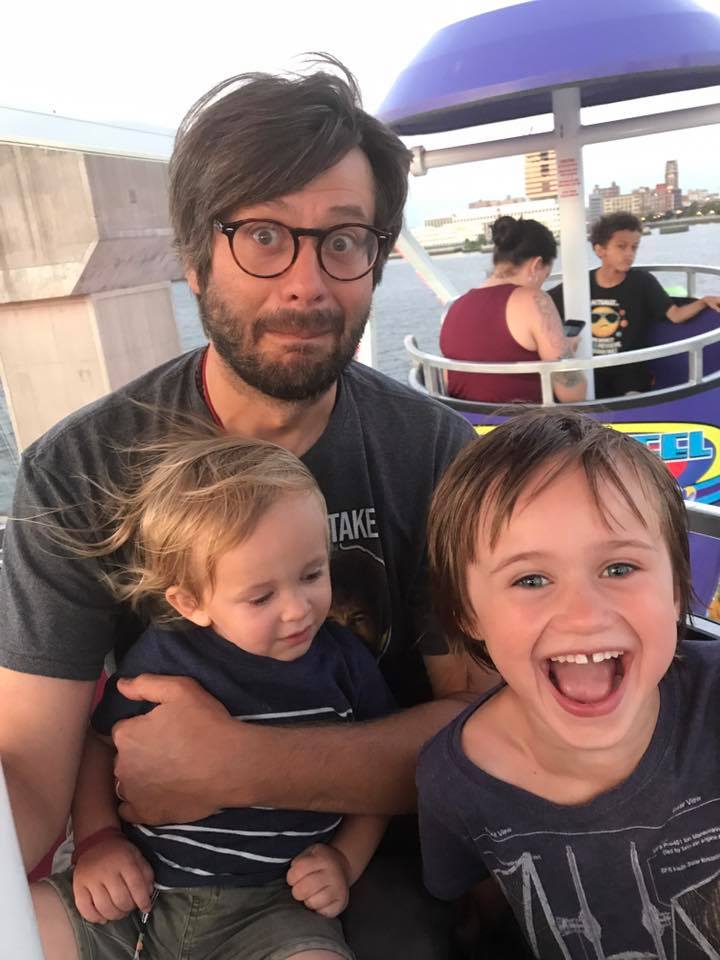 Justin Gorski
OWNER
Justin has been cooking his whole life, although it took him about 35 years to get it right! 🙂
Besides cooking, cleaning, managing, leading the culinary catering team, picking up orders and washing random things at the shop, Justin hangs out with his amazing wife, Laura (bless her soul) and three crazy & amazing children…Eli, Simone & Hugo. Justin has been playing music almost as long as he has been cooking, he loves milkshakes, pizza and anybody that will cook food for him. He meditates every day, or at least tries to, and wants to continue to travel the world, record more albums, own an old 50's pick-up truck! I guess we will see what happens…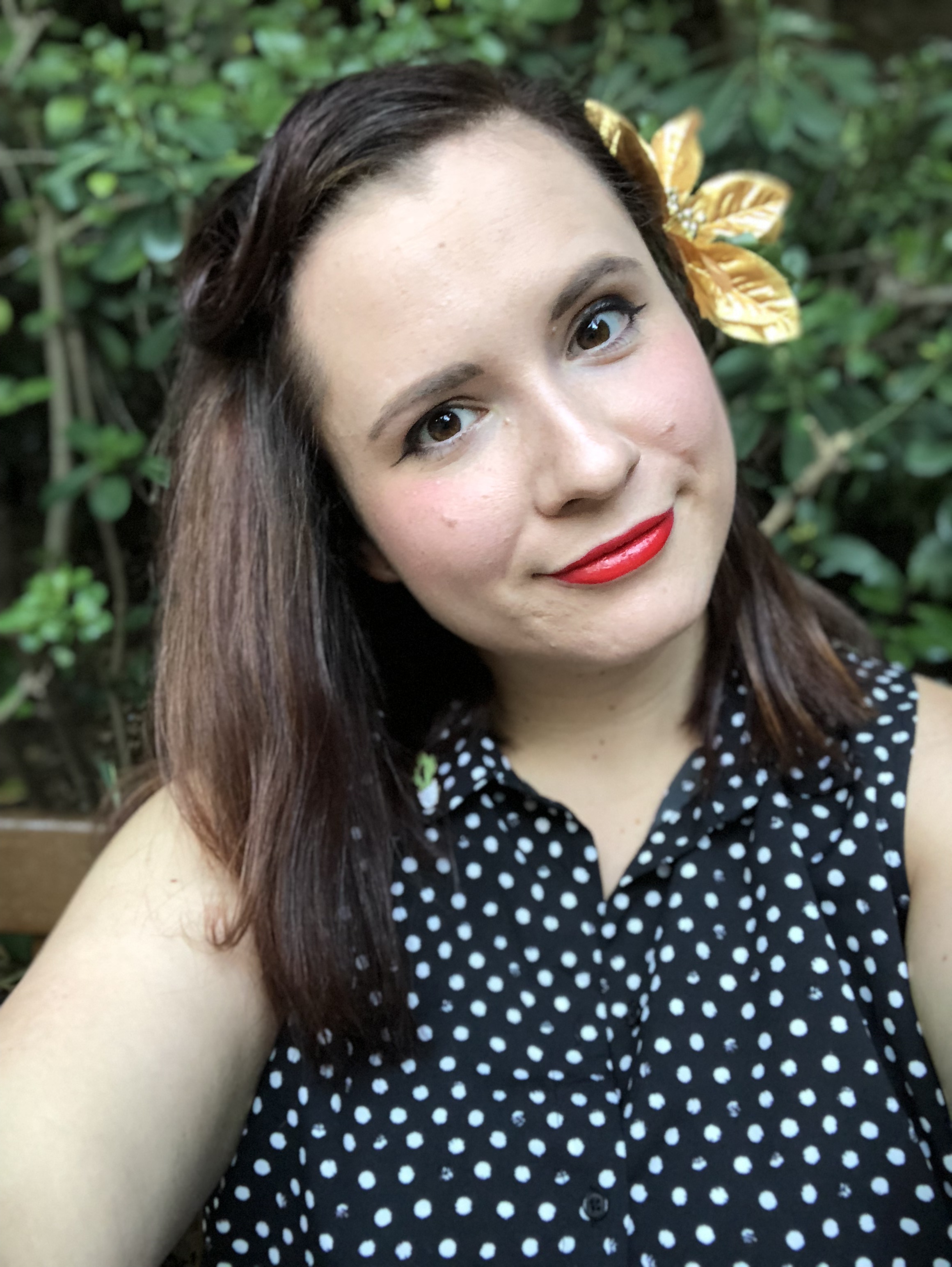 Julianna Lutz
DIRECTOR OF OPERATIONS
Julianna has been with the Cleveland Vegan family since 2013. Her passion for sourcing local organic food has come to fruition with the help of many great local distributors and farmers. She hopes to make Cleveland Vegan even more sustainable from year to hear. When she's not creating new menus or whipping up batches of biscuits, she's at home cuddling with her cat Arnie.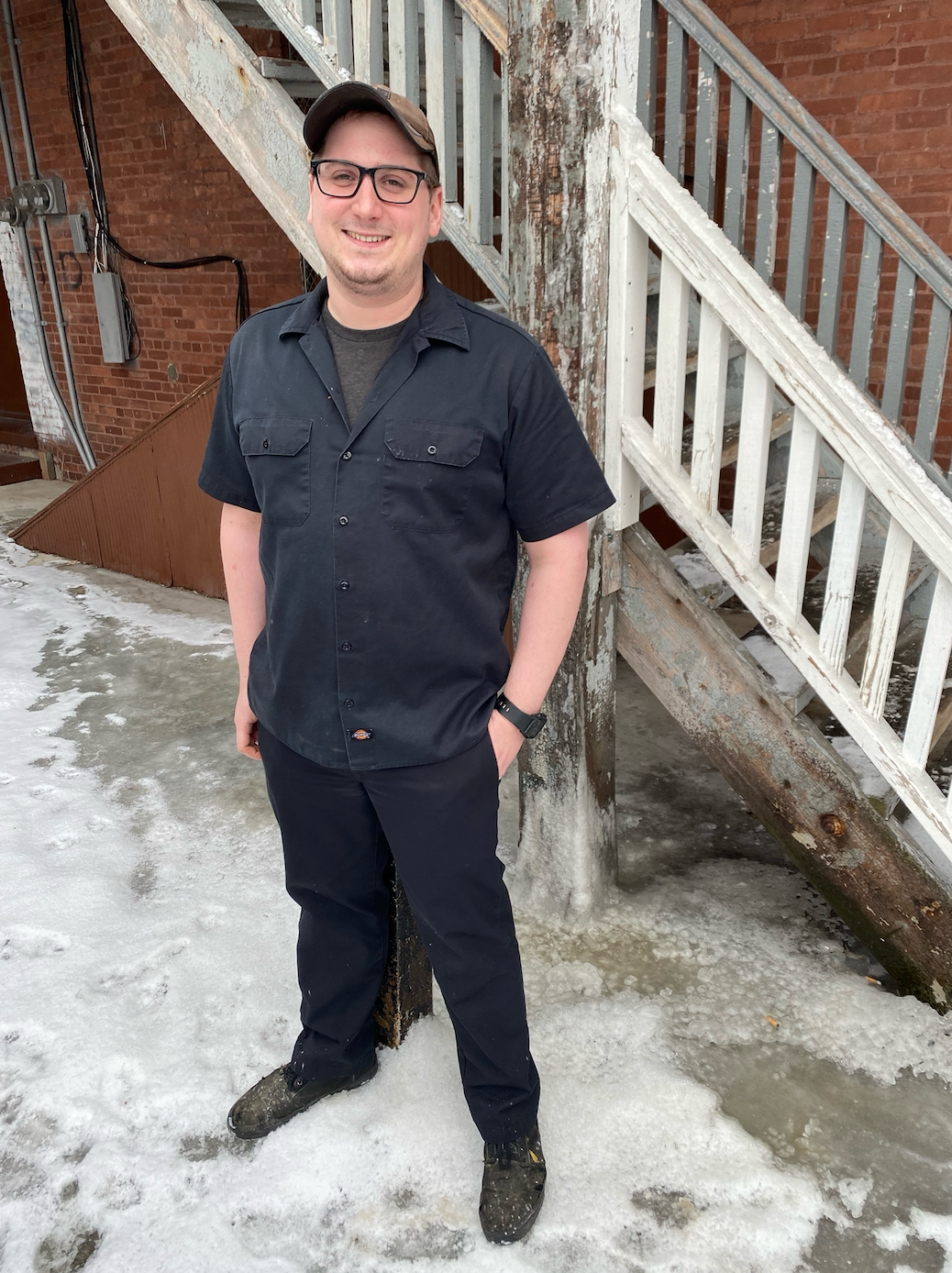 Julian Coley
KITCHEN MANAGER
Julian began his culinary career in 2009. After delving into different styles of cooking and working with numerous restaurants throughout Cleveland, he landed a position creating vegan food! Ultimately being able to please all sorts of people is the final goal and that's made possible with Cleveland Vegan.
In his spare time, he loves getting together with his friends to watch sports, tossing darts or just listening to music with them.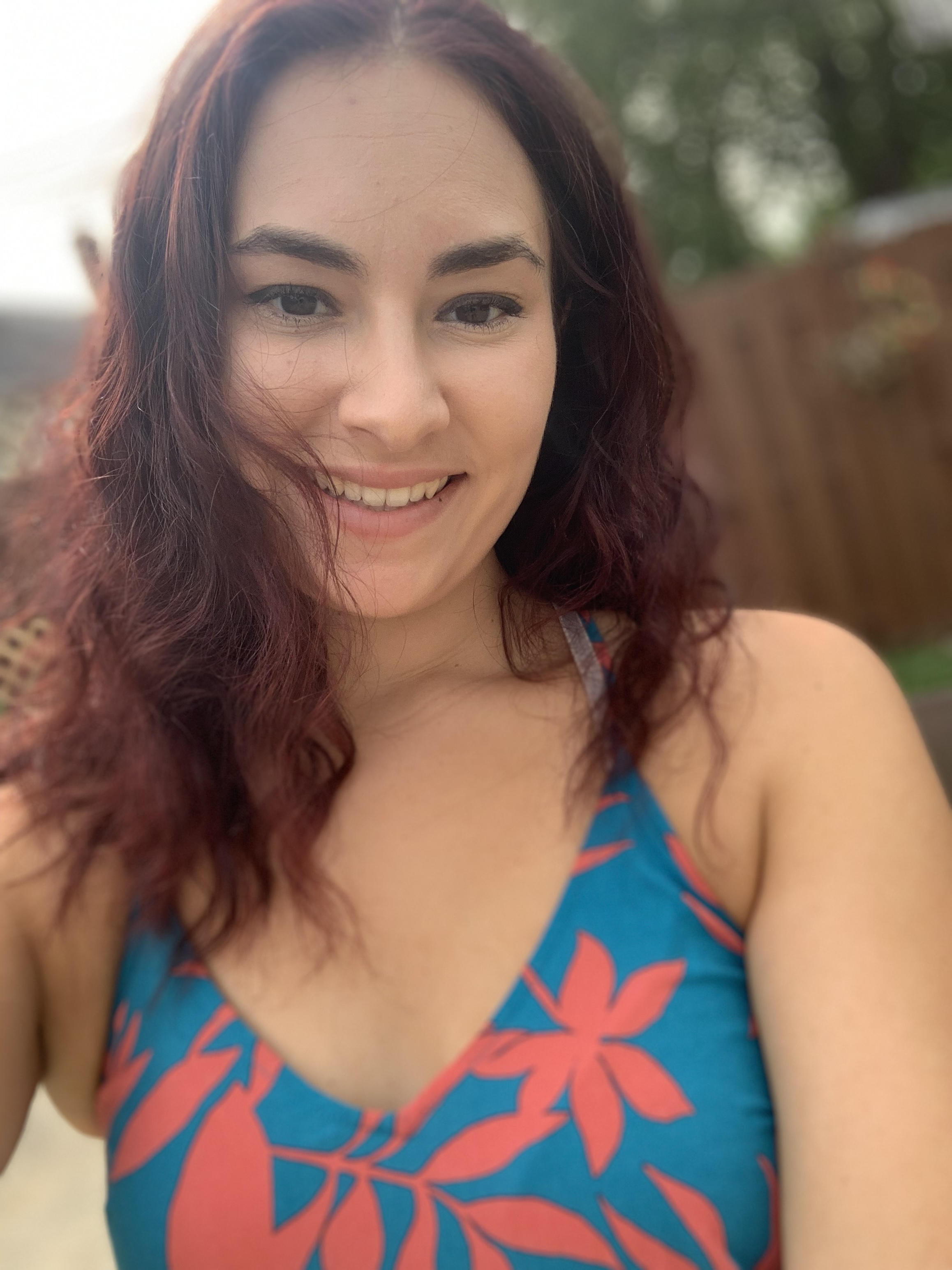 Emily Double
EVENT COORDINATOR
Emily has a marketing degree and a love of vegan food which lead her to starting a plant based blog emilyhappyhealthy.com. After working for a food gift retailer in Chicago, Emily moved back home to Cleveland in the hopes of working for a vegan company. In her free time you can find Emily practicing photography, going for walks in the park, reading or doing an OrangeTheory workout. She has 2 cats Sanderson & Kiwi.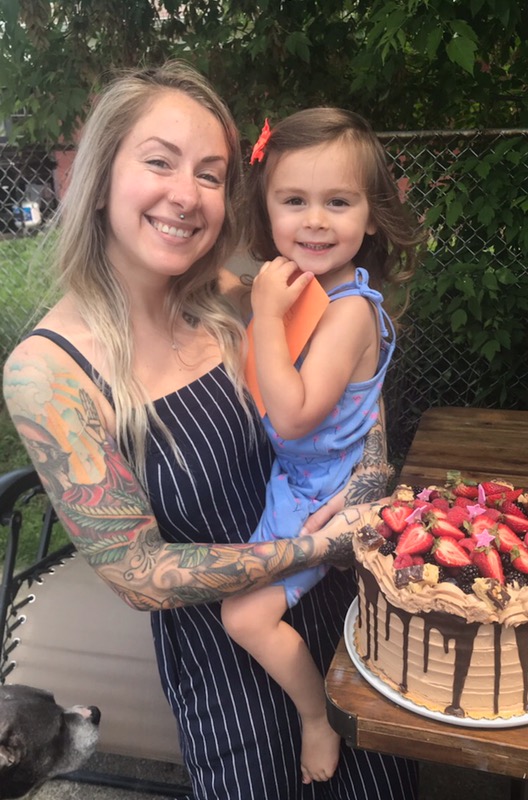 Mandy Drahos
FRONT OF HOUSE MANAGER
Mandy has been in the restaurant industry for the last fifteen years with three years of management experience along with it. She started at a local diner at the age of fifteen and hasn't left the industry since! From bartending to fine dining and everything in between, Mandy's worked almost every front of house position imaginable. She is the definition of a people person and absolutely loves connecting with guests on a daily basis.
Outside of work Mandy is extremely passionate about veganism. She is happily engaged to her fiance Wayne, has a beautiful daughter named Eden, and two vegan dogs named Queso and Mr. Beef. In her spare time she enjoys meditating, cooking and sharing her food with friends and family, gardening, reading books, and playing outside.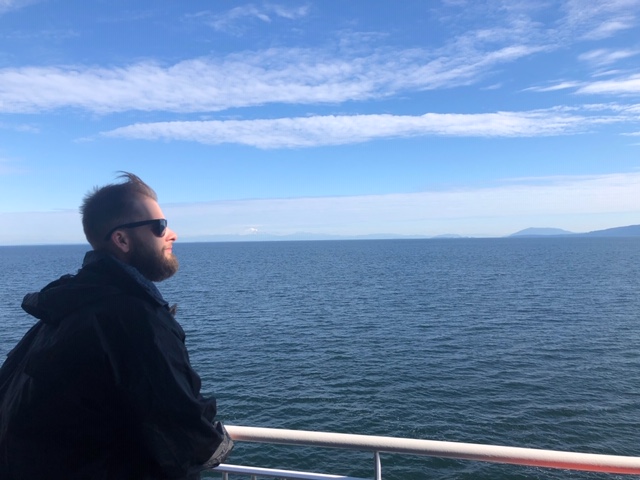 Taylor Worthley
Kitchen Catering Coordinator
Taylor has been working at different restaurants in the Cleveland area for 13 years. He has experience with a wide variety of cooking styles. He is passionate about cooking and food science. In his spare time, he enjoys reading and relaxing with his wife and their two cats.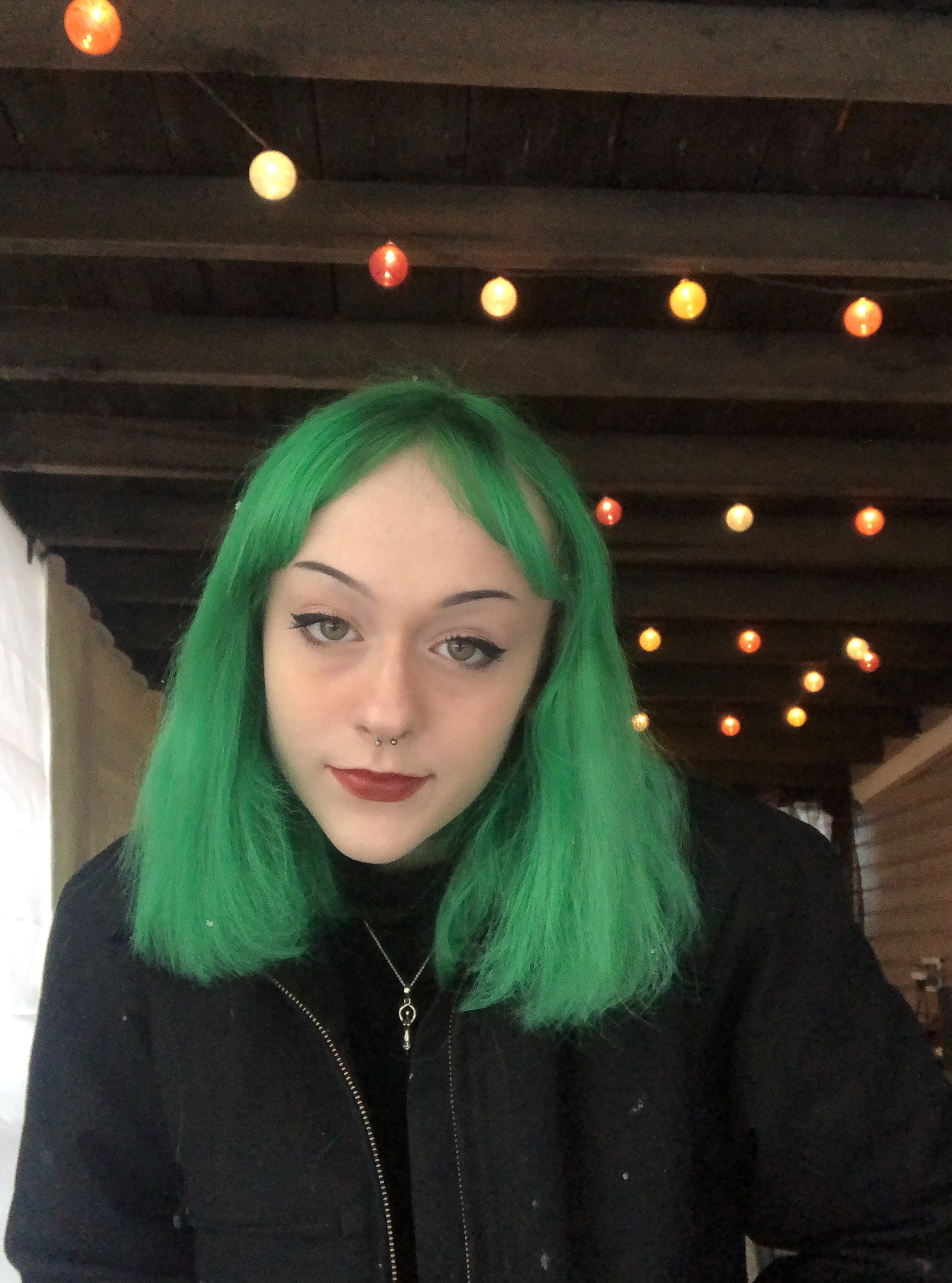 Sadie Dohar
Front of House Shift Manager
Sadie has grown up in the Cleveland Area her whole life and worked making vegan ice cream just before coming to Cleveland Vegan. Being able to offer cruelty free, sustainable dining in her hometown is very rewarding to Sadie.
When she is not at work, you can find her listening to records, painting, enjoying nature, or spending time with my dog Layla.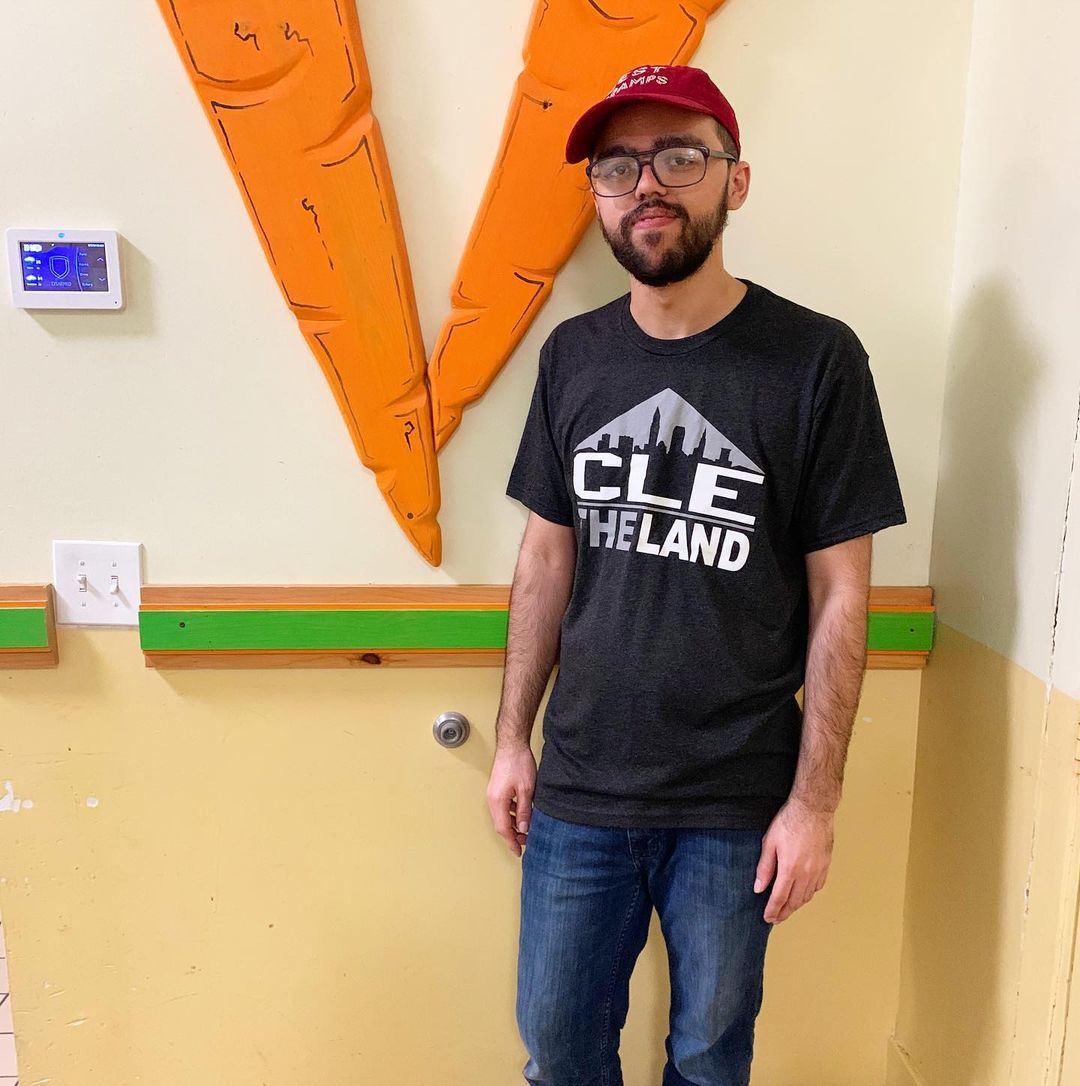 Eli Laboy
KITCHEN MANAGER
Eli started his culinary career in the Chef Training program at Polaris Career Center, where he had the opportunity to be a member of a competition team that competed at a national level. Since then, his passion for cooking and veganism has grown exponentially. He loves being able to cook amazing vegan food for a locally owned business. He brings a positive attitude to the Cleveland Vegan kitchen.
When Eli's not working or cooking food for him and his partner, he is chasing his cats, Mocha and Cocoa, around their apartment, listening to music, reading comics, or playing Dungeons and Dragons. Eli considers himself an activist, avid concert goer, animal lover, and all-around nerd.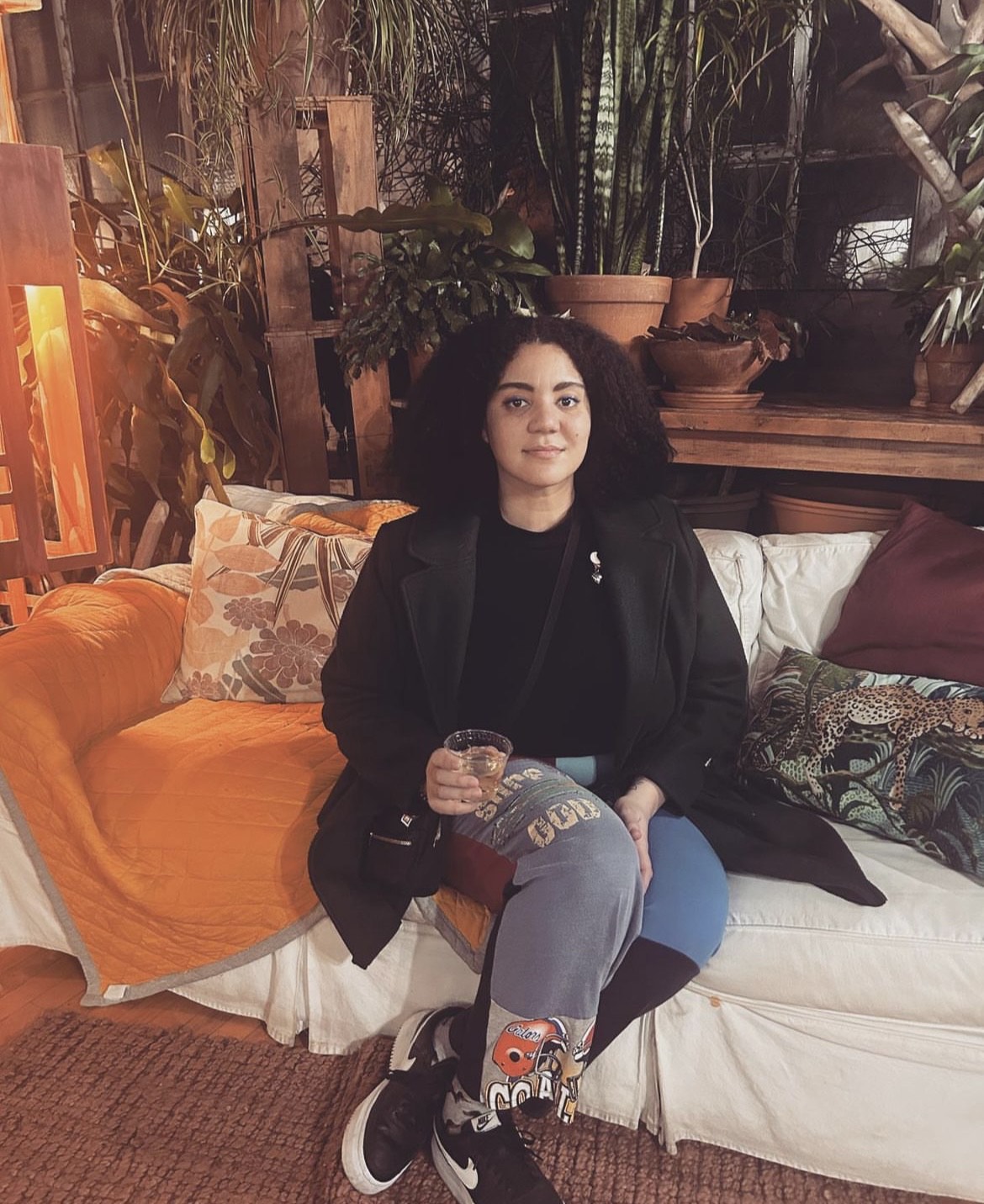 Mo Adams
Front of House Shift Manager
Mo has worked in the service industry for 13 years from serving, managing, cooking and bartending. Her hobbies include hanging with her dog daughter Olive and human child Jude. She enjoys seeing live music, going on the occasional hike, singing karaoke, and hanging at home with her partner listening to records. Fun fact: She just just began making brooches! She loves working at a place with delicious and quality food!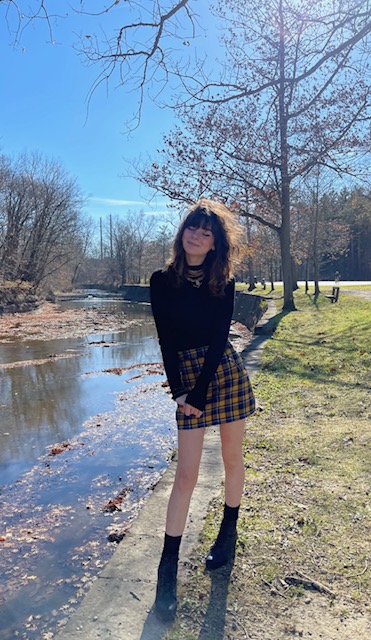 Brooke Pettry
Front of House Shift Manager
Brooke was born and raised in NE Ohio. She went plant-based in 2018 shortly before she started practicing Bhakti Yoga. She and her partner left Ohio to travel the West Coast for a couple of years, and while she definitely learned plenty of life lessons and found joy in lots of different places, she's more than happy to be back home doing something she loves and cares about. Sharing vegan food with people and helping them discover how truly delicious vegan meals can be is so rewarding. Brooke lived at a cow sanctuary during her travels, and cows are very special to her. In her free time you can find her crocheting or spending time with cows at the temple.